The heating went on in our house yesterday... Is this really the end of summer? How do we feel? Nostalgic already for the long days full of sunshine, trips to the beach and spontaneous jaunts for ice-cream? Or kind of ready to light vanilla candles, drink hot spicy teas and get cozy? Whatever the case is, we should learn to enjoy the beauty of the current situation... And that situation is... PLUMS! They're everywhere and they're sweet.
Why not celebrate with a good-bye Summer, hello Autumn party? The last hurrah to say goodbye to Summer before we officially welcome Autumn with all her scents and flavors.
Plum Tarte Tatin
275 g sugar
125 g butter (cubed)
1 egg beaten
200 g flour
100 ml water
500 g plums, halved with pits removed
powdered sugar
plastic wrap
tart form (22cm) buttered
Prep/Cook
Add 75g of sugar, the butter, egg, flour and a pinch of salt to a bowl and kneed them together into dough. (Not too long, otherwise it may loose elasticity.) Wrap the dough into plastic wrap and put to rest in the fridge for half an hour. Meanwhile melt the rest of the sugar with water over low fire till it starts to resemble light caramel. Pour it over the bottom of the tart form so it covers the bottom completely. Lay the plums cut side down onto the bottom of the tart form. Warm the over till 180C. Roll out the dough. Lay it over the tarte form paying attention to tuck the edges over the form just a bit. Bake in the over 20-25 minutes. Let it cool and then carefully turn it right side up onto a large plate.
Serve
Finish it with powdered sugar. Serve it with sour cream mixed with lemon juice or with a ball of vanilla ice cream...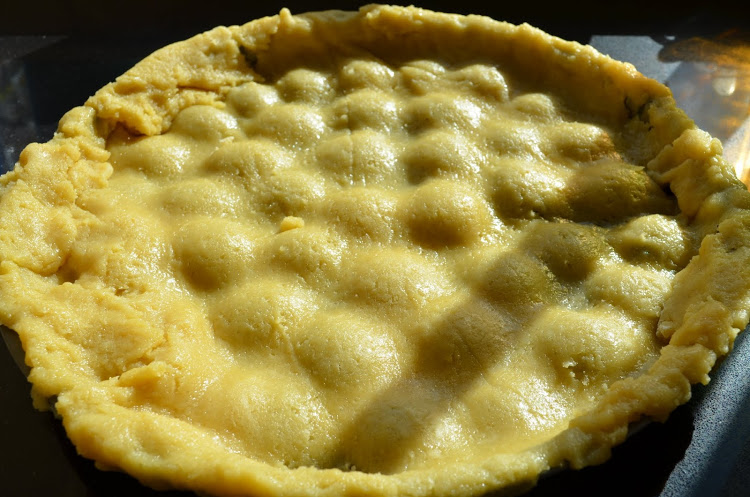 (Recipe loosely translated: Original source)
And if you're inspired to accompany your plum tart with en entire seasonal French inspired menu head over to Mimi Thorrison's absolutely magical blog Manger for a dinner menu straight out of the lovely countryside in Medoc, France...
• • • LESSONS LEARNED • • •
Nature knows best what and WHEN it's good for us!
Get everyday adventure ideas @LiveLikeYoureTraveling